Creating the perfect environment for many businesses is crucial for keeping their customers and clients happy. If it's running a restaurant, creating a comfortable environment for employees in offices or customers in retail. We can help your business decide which type of air conditioning system would best meet your needs and budget.
DAC Cooling can supply and install all the leading manufacturers of air conditioning systems.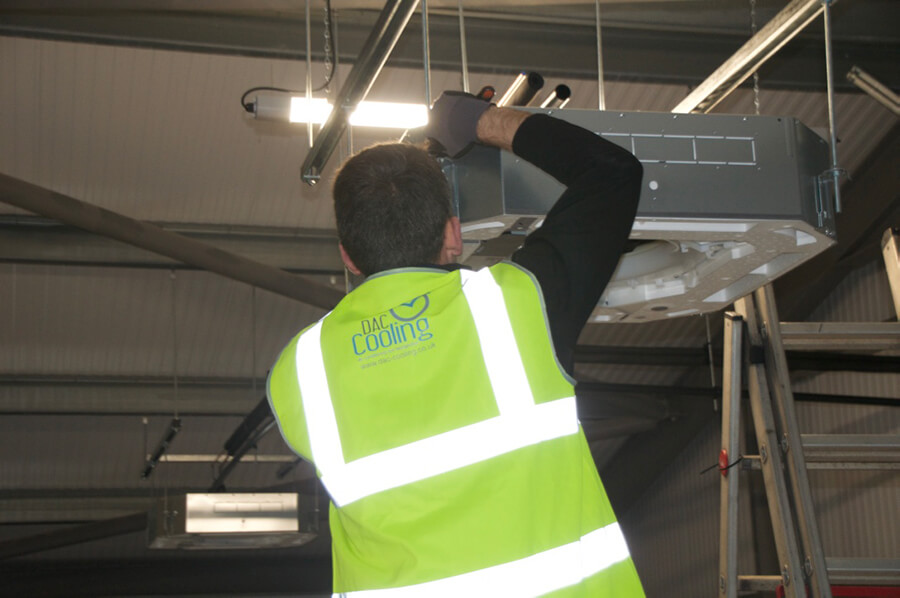 If its a full heating and cooling solution that you require for your office or a single split air conditioning system for your home, at DAC Cooling we would be happy to help with your enquiry.
We would arrange a free site survey to determine your requirements, discuss the different types of systems that are on the market and then provide you with a no obligations fixed price quote and an installation plan layout.
If you currently have air conditioning systems at your premises or in your home that is over 10 years old, there is a good probability that the system runs on R22 refrigerant. Due to its ozone-depleting properties this refrigerant has now been banned. If any problems occur with your existing systems that run on this refrigerant we can no longer service or maintain these systems under current legislation.
Please contact our office today to discuss the options that you have moving forward or we can arrange a free site survey to provide you with a quotation to upgrade your existing systems to a more energy efficient and long-term solution.
Arrange a FREE site survey